Activities
 
Exercise:
The Center has a well-equipped exercise space in the basement. We have exercise balls, yoga mats, blocks, blankets as well as a variety of stretchy bands and weights to accommodate many types of exercise regimes. The room is equipped with a television, VCR and DVD players, mirrors and an exercise barre. In addition, we have an exercise bike, treadmill and a total gym. This area is available to our members.
Four times a week members meet for aerobic exercise and yoga and weight work. We meet twice a week for Tai Chi. Our director has a wellness exercise program that meets weekly.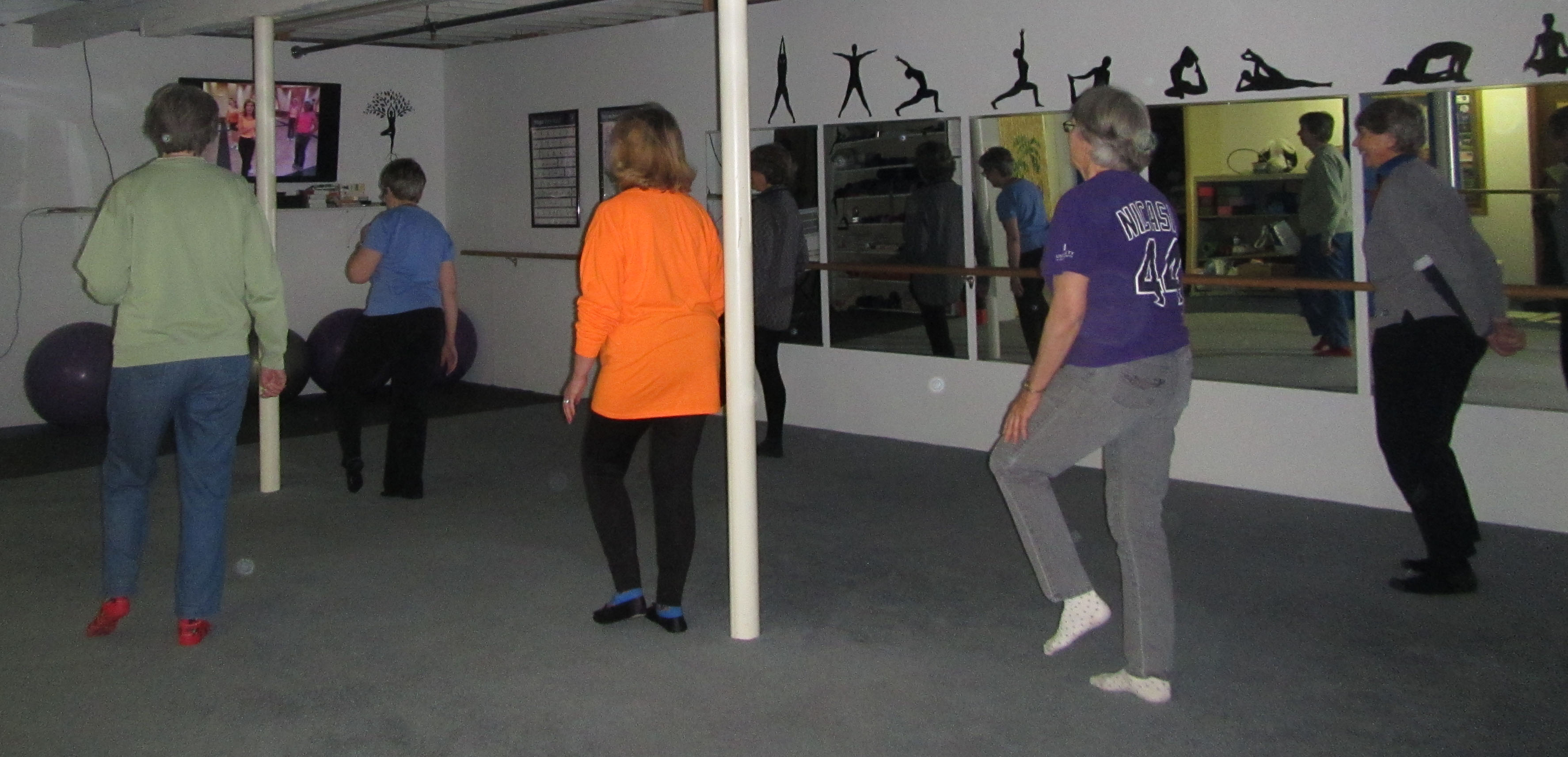 Exercise Group
 
Line Dancing
Classes on Friday mornings with a beginning class at 10:00 until 11:00 and an intermediate from 9:00 until 10:00. Line dancing is a unique form of exercise because it provides the heart-healthy benefits of an aerobic exercise while also allowing you to engage in a social activity. It stimulates the mind, reduces stress lowers blood pressure and cholesterol levels, increases energy, improves muscle tone and strength, and helps balance. Wear comfortable clothing and shoes that will not stick to the floor (you want to slide and move but not enough to slip). You do not need a partner. We dance to a variety of music. We perform once a month at Custer Regional Senior Care, the local nursing home. Come join for fun, fitness and friends.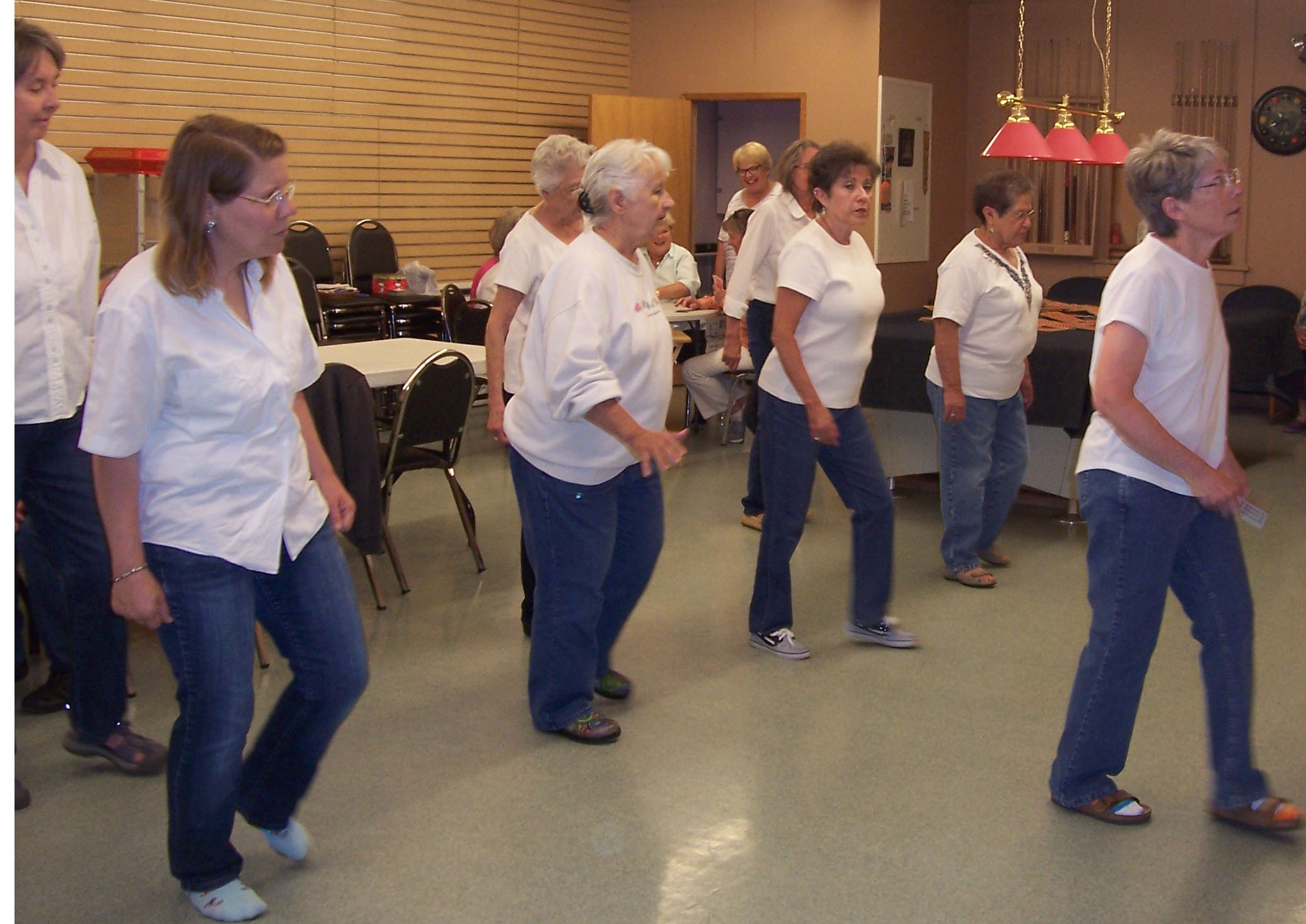 Line Dancers
Taiji (Tai Chi)
Taiji is offered every Monday and Thursday morning at 8:30am. We begin with about 20 minutes of practicing Qigong and then practice the Chen style of Tai Chi.

 
Social:
There are multiple opportunities at the Center for social interaction. We have weekly card games of hand and foot and pinochle. The pool table is always available with Wednesday afternoons set aside for women's pool. Every Friday members play Bingo. There is a monthly pot luck dinner complete with entertainment provided by local musicians. Fashion shows, teas and humanities programs are other forms of entertainment offered. Music and travel programs are offered throughout the year. Once a month we gather at a local restaurant to share a meal together.
 
Education:
Throughout the year we have craft classes, writing and computer classes, book discussions and presentations on health care, insurance, herbal medicines and safety to name a few. Please consult the Calendar page for activities and times.
Also available to our members is a small library and computers.

 
Volunteerism:
There are ample opportunities to volunteer at the Center. We have monthly fund raisers and can always use help. We need people to be a host and to run out gift shop. Also, we are always interested in making use of the talent and expertise of our members so do not be shy to step forward.
Our goal is to have fun while enhancing the lives of our members through education, exercise, social interaction and volunteerism.